Profile

Unfeathered Notes
Where Angels are Unfeathered
Free Account
Created on 2011-06-04 14:41:21 (#910607), last updated 2017-07-22 (8 weeks ago)
10,768 comments received, 152 comments posted
1,310 Journal Entries, 159 Tags, 0 Memories, 76 Icons

About

Mini Bio
Me
I have a wonderful husband and a beautiful son, born on Christmas Day 2005. And two gorgeous ginger cats rescued from a shelter in April 2012.
I write. I have always written stories, ever since I can remember, but it was always original fiction until 2007 when I finally branched out into fanfic. Most of it is Doctor Who and Torchwood, because that's the fandom I'm active in right now, but there is some Buffy and Angel stuff too (and crossovers between that and Doctor Who) because Buffy was my original fandom and I actually know it a lot better than I do Doctor Who.
(Update 2013: I hardly ever write fic any more. Maybe one day I'll finish another fic, but these days I'm too busy with RL, and, when I have time, role-playing.)
All my fic can be found by using the tags list in this journal (search by pairing, fandom, or just under the tag 'fic by me'.) I also have a fic journal,
unfeatheredfics
, which contains master lists (with links) of all my fics and all my new fics will be posted there.
I also sing, dance and act. I work part-time as a typist, and the rest of the time I look after my son, Jack.
Oh, and I also role-play, over at
MarinaNova
.
I'm a busy little bee.
Friending
I do, of course, always love it when someone friends me – but I do get a little spooked when someone friends me completely out of the blue without ever commenting on anything. If you're friending me because you like my fic, then please tell me! Because like most authors, I really do love to know what people think, or even just that they've read and liked what I've written. (And if you're friending me for some other reason without ever having commented, I'd
really
like to know why! *g*)
PLEASE NOTE that virtually all of my 'real life' posts are friends-locked, mainly because a lot of them are about my son and/or husband and I don't really want that 'loose' on the Internet. And if you friend me without us having talked, I'm really not likely to friend you back until we
have
talked, so you won't be able to see these posts. Just so you know.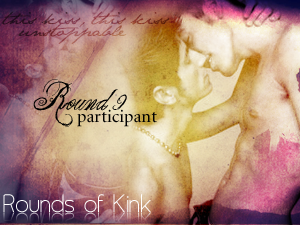 Connect
acting
,
andrew lloyd webber
,
angel
,
anthony head
,
arrow
,
ballet
,
blackadder
,
bones
,
buffy
,
castle
,
chalet school
,
classic who
,
cloth nappies
,
cold case
,
cooking
,
cornwall
,
criminal minds
,
dancing
,
dark angel
,
dark is rising
,
david boreanaz
,
david eddings
,
david tennant
,
dead like me
,
dick francis
,
doctor who
,
doctor/master
,
dollhouse
,
elinor m brent-dyer
,
fanfic
,
fawlty towers
,
firefly
,
freedom of speech
,
harry potter
,
jack harkness
,
john barrowman
,
joseph
,
knitting
,
leslie charteris
,
life on mars
,
lost
,
mary stewart
,
musicals
,
nicholas brendon
,
press gang
,
red dwarf
,
role-playing
,
sherlock
,
singing
,
slash
,
spooks
, st just,
star trek
,
susan cooper
,
the belgariad
,
the dark is rising
,
the doctor
,
the master
,
the saint
,
the sound of music
,
third rock
,
torchwood
,
tru calling
,
true blood
,
writing

People
[View Entries]

Communities
[View entries]

Member Of (4):

Subscriptions (12):
doctorwho_meta
,
dw_maintenance
,
dw_news
,
gallifrey_times
,
kb_cafe
,
kink_wiki
,
rounds_of_kink
,
rpads
,
theoldbluebox
,
torchwood_salon
,
unfeatheredfics
,
vae_fic

Administrator Of (1):

Feeds
[View Entries]

Linking
To link to this user, copy this code:
On Dreamwidth:
Elsewhere: